Our Kick Ass Events Calendar For American Eagle Harley-Davidson in Corinth, Texas
Check out all of our cool events happening this month at American Eagle Harley-Davidson® in Corinth, Texas near Denton just North Of Ft Worth, Lewisville, Dallas, and Carrollton, TX. See our H.O.G.® chapter for Hog Ride information.
Featured events
COATS 4 KIDS RIDE 2019
November 24, 2019 9:00AM - 5:00PM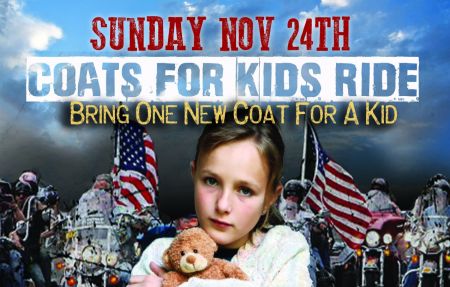 The date is set, so mark your calendars now for the 2019 COATS 4 KIDS Ride. WE donated 1,680 NEW Coats to Denton ISD and 9 other school districts in 2018. This year we are looking to top that. We will have more details to come..
Find out more
Upcoming events
---